News — photography events
• exhibition • photography events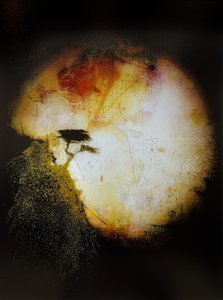 For my series "Night Visions", I explore a new presentation language that incorporates the Japanese ancient technique of Maki-e.
---
• photography events • photography news
On March 16, the Center for Photographic Art (CPA) hosted a members-only evening with local fine art photographer Eduardo Fujii. Eduardo deconstructed some of his most lyrical images and shared a few insights on how he transforms regular photos into Renaissance masterpieces.
---
• art news • photography events • photography news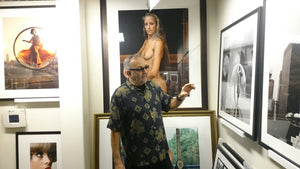 With a $6 million dollar collection of more than 1,700 framed photographs on its walls, the Willem Gallery is considered the largest fine art gallery in the country. It features the works of iconic photographers such as Richard Avedon, Ruth Bernhard, Henri Cartier-Bresson, Michael Kenna, Robert Mapplethorpe, Tom Millea, Irving Penn, Edward Steichen, Andre Kertesz, Brett Weston, Edward Weston and others.
---
• photography events • photography news
Symphony of the Ocean The work of fine art photographer Eduardo Fujii will be featured in a new exhibition at the Carl Cherry Center for the Arts in Carmel, California. The "After Robinson Jeffers: Photography from Poetry" exhibition will be open from November 18  through December 9, 2016. By juxtaposing poems by Robbinson Jeffers, known for his work celebrating the beauty of Carmel and Big Sur, with poetic images by local photographers curated by the Carl Cherry Center, the exhibition intends to "preserve Jeffers' significance and impact to the artistic culture of Monterey County." Other selected photographers include Edna Bullock,...
---
• photography events • photography news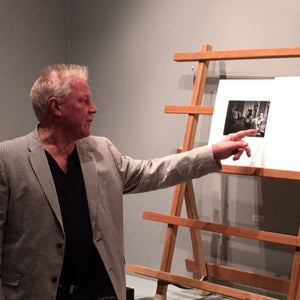 Photo by Jack Wasserbach On Wednesday, February 10, the Center for Photographic Art in Carmel offered a treat to its members by hosting a print review night with photographer Kim Weston. Grandson of the legendary photographer Edward Weston, Kim is an artist and educator who keeps the family photography legacy thriving. Kim and wife Gina established a scholarship fund in 2004 to support high-school and college students interested in fine art photography. Kim dedicated a great part of his career, which spans over 30 years, to fine art nudes. Dozens of photographers lined up for the review and presented Kim...